REINVENT the adventure that's designed around you. Say yes to a night out and the chance to turn heads. Reconnect with your friends in the premium lounge interior, perfect for relaxing or catching up. Tap into technology like Bluetooth® audio, that lets any passenger stream music and brings you closer together. The evening starts up when Murano® does. The 2018 Nissan Murano, the dynamic crossover that enhances all your EXPERIENCES.
Advanced Drive-Assist Display
Blind Spot Warning
Intelligent All-Wheel Drive
Intelligent Forward Collision Warning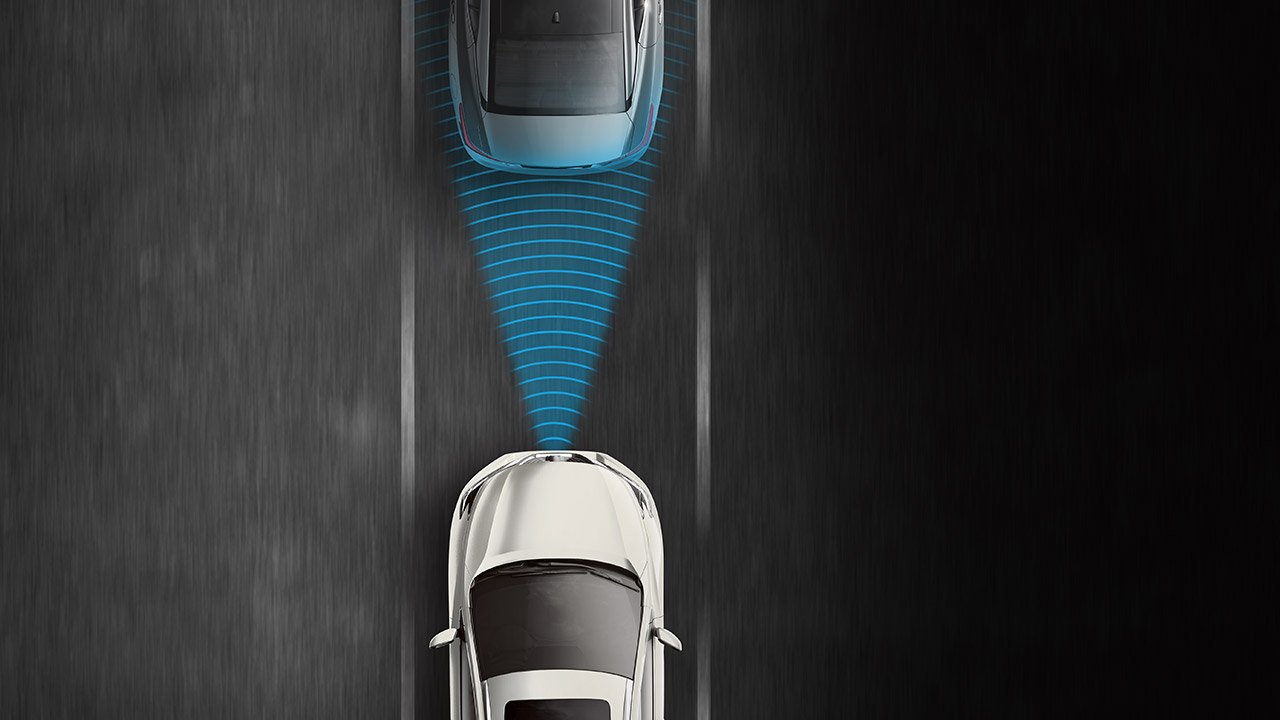 Intelligent Around View Monitor
Nissan Intelligent Mobility
Murano's 260-horsepower 3.5-litre V6 engine keeps you ahead of the pack when you need to be. And efficient fuel economy on the highway keeps it practical. Of course, it doesn't hurt to have aerodynamics that give you a drag coefficient of 0.31 – comparable to sports cars.
Nissan Intelligent Mobility
Discover a smarter way to move. Nissan Intelligent Mobility™ brings together our most advanced innovations in semi-autonomous driving, electrification and connectivity. Feel more confident with state-of-the-art safety technologies. Enjoy eco-friendly power with thrilling performance. Pave the way for a more connected world, one where drivers, cars and communities are all working in sync. With Nissan Intelligent Mobility™, the future of driving is in your hands today.
Intelligent All-Wheel Drive
Weather and road conditions can be unpredictable, but Murano's Intuitive AWD helps keep things smooth. Feel confident on the road, no matter where you go. The second you pull away, the available Intuitive AWD turns on, delivering power to both front and rear wheels for improved grip. Once you're up to speed, Murano® sends all power to the front wheels for improved efficiency. Then, for enhanced cornering control and traction, Intuitive AWD compensates by transferring some of that power from the front wheels to the rear, so you can rise to the occasion when driving conditions change.
With NissanConnectSM your Murano® becomes your smartphone's best friend, so no more separation anxiety for you. Your own hand-picked music and podcasts, traffic updates, weather and more are all just a swipe or a tap away, working seamlessly together through your smartphone and Murano®'s available 203 mm (8″) colour touch-screen.
Intelligent Around View Monitor
A rearview mirror is great when backing up, but when it comes to parking, it's nice to see more than just what's directly behind you. Murano®'s available Intelligent Around View® Monitor uses four cameras to give you a virtual 360º bird's-eye view of your vehicle, with selectable split-screen close-ups of the front, rear, and curbside views. And since all obstacles aren't stationary, the available Moving Object Detection system can warn you about moving objects detected in your vicinity.
Advanced Drive-Assist Display
Call hands-free to invite a friend to dinner, or find the cheapest gas on your way out for the night, you can still focus on the most important thing: driving. Your passengers can access music, apps, and more on the 203 mm (8″) colour touch-screen, and you can see all the info you need on a separate display for your eyes only. From turn-by-turn directions to caller ID or safety features, the Advanced Drive-Assist® Display puts it all right before your eyes — helping to minimize time looking away.

Like every Nissan vehicle, Murano® comes equipped with a suite of standard safety, driving, and convenience features designed to inspire confidence behind the wheel, and help make every ride better, safer, and more enjoyable.
Standard Intelligent Forward Collision Warning
Intelligent Forward Collision Warning can alert you to potential risks up ahead by not only monitoring the speed and distance of the vehicle in front of you, but the vehicle in front of that one as well. Although obscured from your view, sensors can detect if that vehicle suddenly and unexpectedly slows, giving you time to react to the situation.
Standard Intelligent Emergency Braking
Using radar technology to keep an eye on your speed and proximity to obstacles ahead, Intelligent Emergency Braking gives you audio and visual display warnings to help you reduce your speed if necessary. If a collision is unavoidable, this feature will engage the brakes to help reduce both the speed of the impact and the damage caused.
Blind Spot Warning
If another vehicle is detected in your blind spot area, an indicator appears in the driver's or front passenger's doors and on the Advanced Drive-Assist® Display. Put your turn signal on, and the indicator flashes with a warning chime to alert you.
Rear Cross Traffic Alert
When you're backing out of a parking space, this available feature watches the area around the rear of your Murano® and uses an audible alert and flashing lights on your front pillars to warn you about moving vehicles you might not see behind you.
Moving Object Detection
When the Around View® Monitor is in use and detects something moving by the vehicle, it gives a visual and audible alert.
180° Camera View
When in reverse, the press of a button on your Around View® Monitor expands your rear view and will alert you to moving objects
Book your Test Drive Today!