ROGUE: WITH THIS MANY HONOURS, IT BELONGS IN A CLASS BY ITSELF.
If you already know Rogue® is for you, you can skip the details and build yours now.
Need a little more proof? Scroll down to see how Rogue® out-classes the competition.
WHEN GAS PRICES SET THE COMPETITION BACK, ROGUE SETS YOU FORWARD.
The 2019 Rogue is ultra aerodynamic – not to mention stylish – and has a coefficient of drag of just 0.33. That means that on top of its striking good looks, it's also more efficient than the competition.
Nissan Rogue - ✓ 7.0 L/100 KM HIGHWAY
Ford Escape - X 7.7 L/100 KM HIGHWAY
SIT TALL. THE COMPETITION COMES UP SHORT.
You don't have to be exceptionally tall to drive a Rogue, but if you are, there's so much headroom in here you'll be more comfortable than you'd be in any other crossover in this class.
Nissan Rogue - ✓ 1,057 MM
ROGUE FLEXES. THE COMPETITION GETS BENT OUT OF SHAPE.
The EZ Flex® Seating System Rogue seats recline, slide, and tilt forward for easy access.
Nissan Rogue - ✓ AVAILABLE
Ford Escape - X NOT AVAILABLE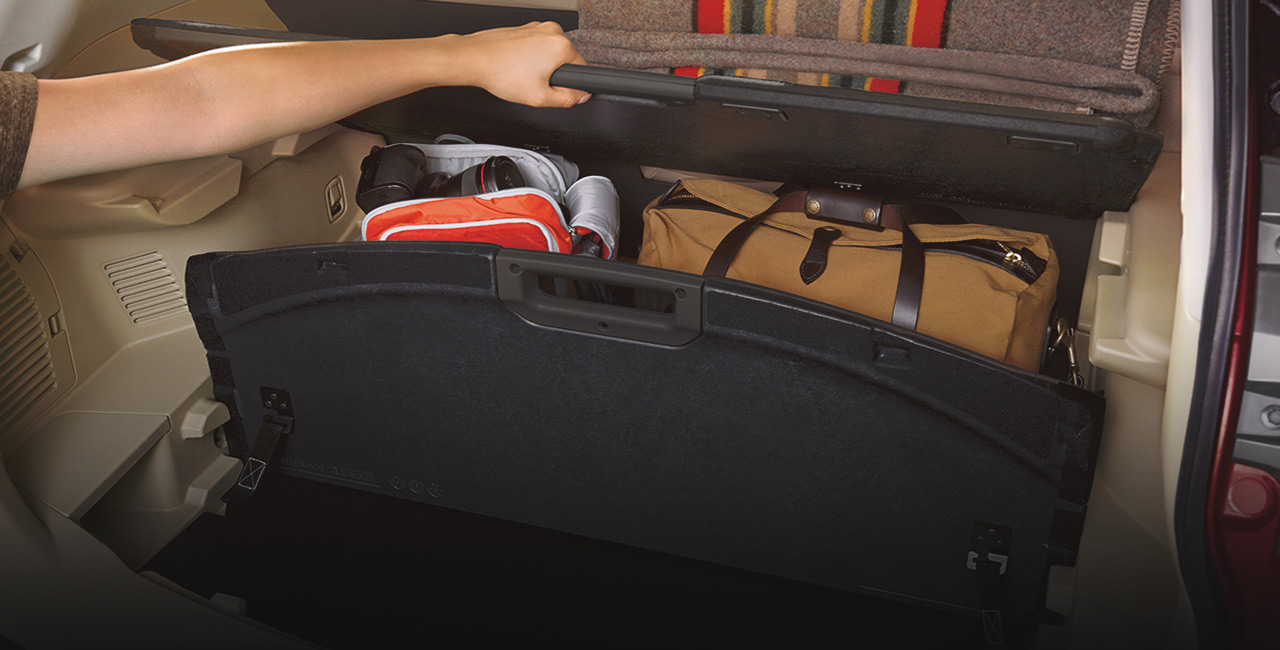 VERSATILITY NO OTHER CROSSOVER CAN TOUCH.
Rogue's Divide-n-Hide® Cargo System helps keep your stuff organized, and out of sight. The competition can't compete with its 18 different cargo configurations.
Nissan Rogue - ✓ AVAILABLE
Ford Escape - X NOT AVAILABLE
Get your 2019 Nissan Rogue at Village Nissan.
Use this form to Book your Test Drive!