Available through your dealer, Nissan Genuine Parts are designed and manufactured to the Nissan standards to help ensure your vehicle's quality, reliability and performance.
PERFORMANCE

Performance and safety are engineered into every Nissan Genuine Part. Each component is optimally designed and rigorously tested at Nissan's research and development facilities.
QUALITY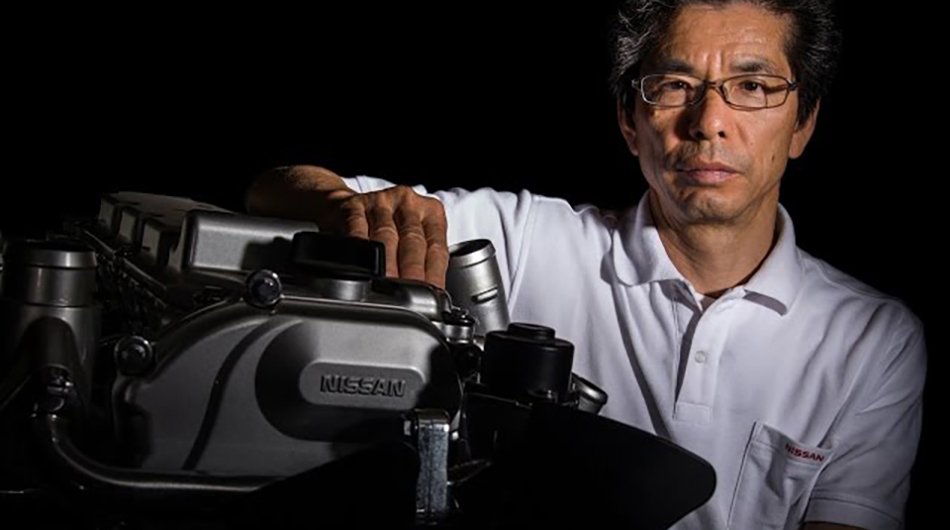 Quality is built into every one of your Nissan's parts. Our strict specifications ensure that Genuine Nissan Replacement Parts are manufactured for exact fit and precise operation. When you insist on Nissan Genuine Parts, you can rely on the same high standards of quality set by our factory engineers when they designed your vehicle.
RELIABILITY

Your Nissan is greater than the sum of its parts – but only when each part is up to the task. Nissan Genuine parts fit the first time and are backed by our Canada-wide limited replacement parts warranty*. In fact, select components including Genuine Nissan Mufflers and Genuine Nissan Shocks & Struts come with a limited lifetime warranty*. Aftermarket parts do not offer the same peace of mind and confidence that you get from choosing Nissan Genuine Parts.
AVAILABLE NISSAN GENUINE PARTS INCLUDE:
Only your Nissan dealer can directly access the full range of Genuine Nissan Parts, including, but not limited to:
OIL FILTERS
BRAKES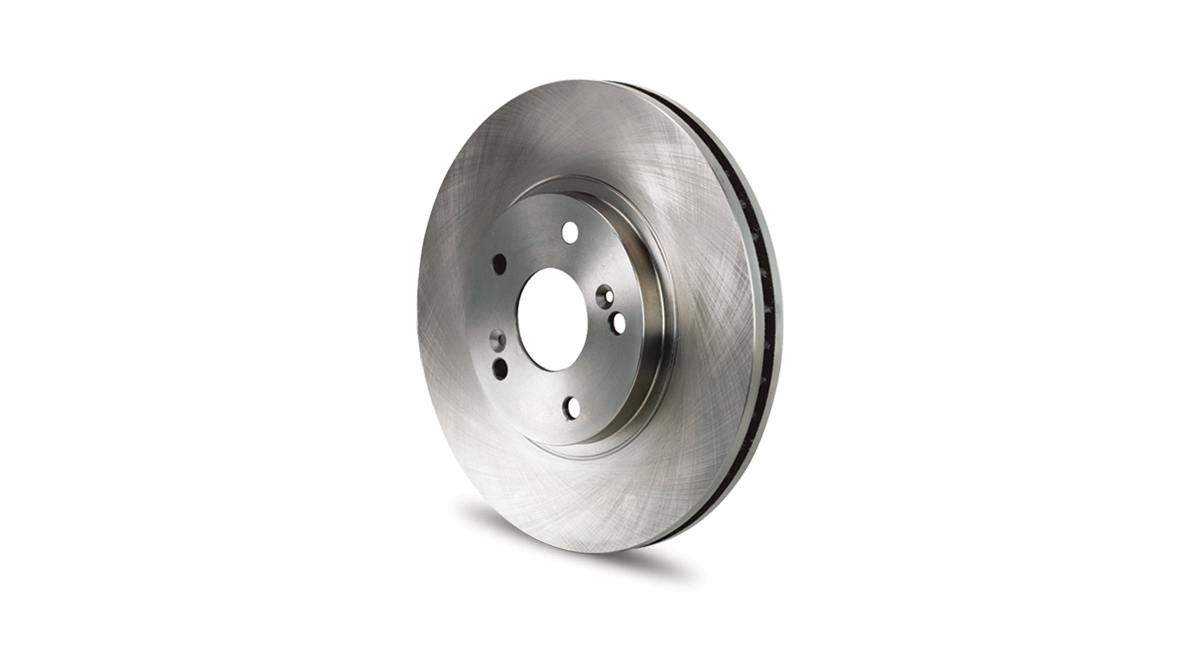 BELTS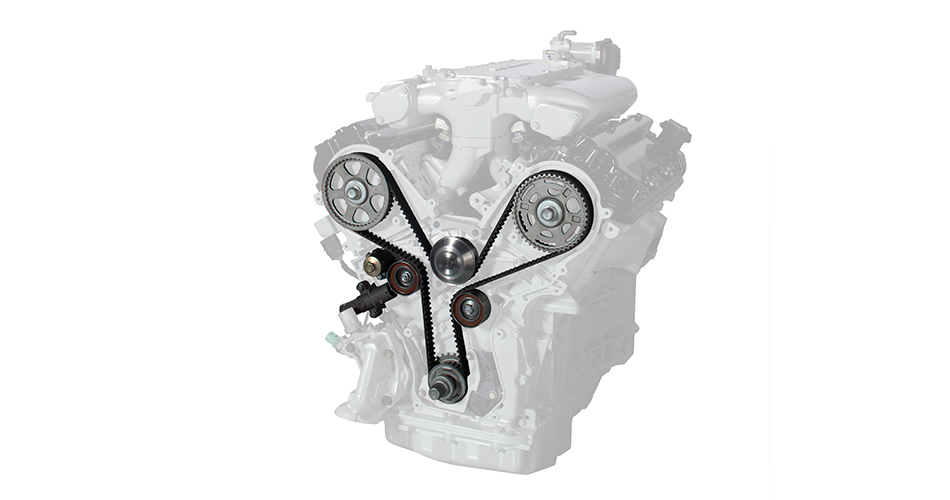 WIPER BLADES
OIL AND FLUIDS
FILTERS
BATTERIES
NISSAN COLLISION PARTS

Did you know that many lease and financing agreements require the installation of original equipment replacement parts when your vehicle is repaired? When speaking to your insurance agent or repair facility, insist on only Genuine Nissan Parts for your vehicle. Genuine Nissan replacement parts are the best choice to get you back on the road when accidents happen. Only Genuine Nissan Collision Parts ensure your vehicle is restored to factory specification to provide years of worry-free driving and help to maintain the resale value of your Nissan.
NISSAN VALUE ADVANTAGETM PARTS

Value AdvantageTM parts combine Nissan quality and performance in a cost-effective solution for your vehicle. Manufactured and tested to meet Nissan's stringent quality standards, Value AdvantageTM parts provide an affordable factory alternative for your Nissan vehicle. All Value AdvantageTM parts are backed by Nissan and come with a 12 month / 20,000km limited warranty*. Whether it's Genuine Nissan or Value AdvantageTM parts, the choice is yours.
GENUINE NISSAN OIL

Most 2013 and newer Nissan models are filled at the factory with Genuine Nissan Motor Oil 0W-20. This high performance lubricant is specifically designed and formulated with the performance of the vehicle in mind. The use of 0W-20 motor oil is one of the factors contributing to a fuel economy improvement in newer Nissan models. The exclusive blend of Nissan Genuine Oil is only available at your Nissan dealer and is backed by our Price Assurance Guarantee.
GENUINE NISSAN BATTERIES
Competitively-priced Genuine Nissan batteries, exclusively available at your Nissan Dealer, come backed by the best warranty in the business, with 5 years of coverage*.
*See your Nissan dealer for details.
SYNTHETIC 0W-20 COMPATIBILITY TABLE:
ALTIMA 3.5L V6
2010
Mobil1 Synthetic
2011
Mobil1 Synthetic
2012
Mobil1 Synthetic
2013
Mobil1 Synthetic
2014
Mobil1 Synthetic
2015
Genuine Nissan Synthetic
2016
Genuine Nissan Synthetic
2017
Genuine Nissan Synthetic
ALTIMA 2.5L 4cyl
2010
Mobil1 Synthetic
2011
Mobil1 Synthetic
2012
Mobil1 Synthetic
2013
Genuine Nissan Synthetic
2014
Genuine Nissan Synthetic
2015
Genuine Nissan Synthetic
2016
Genuine Nissan Synthetic
2017
Genuine Nissan Synthetic
ARMADA
2010
Mobil1 Synthetic
2011
Mobil1 Synthetic
2012
Mobil1 Synthetic
2013
Mobil1 Synthetic
2014
Mobil1 Synthetic
2015
Mobil1 Synthetic
2016
Mobil1 Synthetic
2017
Mobil1 Synthetic
FRONTIER
2010
Mobil1 Synthetic
2011
Mobil1 Synthetic
2012
Mobil1 Synthetic
2013
Mobil1 Synthetic
2014
Mobil1 Synthetic
2015
Mobil1 Synthetic
2016
Mobil1 Synthetic
2017
Mobil1 Synthetic
MAXIMA
2010
Mobil1 Synthetic
2011
Mobil1 Synthetic
2012
Mobil1 Synthetic
2013
Mobil1 Synthetic
2014
Mobil1 Synthetic
2015
Genuine Nissan Synthetic
2016
Genuine Nissan Synthetic
2017
Genuine Nissan Synthetic
MURANO
2010
Mobil1 Synthetic
2011
Mobil1 Synthetic
2012
Mobil1 Synthetic
2013
Mobil1 Synthetic
2014
Mobil1 Synthetic
2015
Genuine Nissan Synthetic
2016
Genuine Nissan Synthetic
2017
Genuine Nissan Synthetic
PATHFINDER
2010
Mobil1 Synthetic
2011
Mobil1 Synthetic
2012
Mobil1 Synthetic
2013
Mobil1 Synthetic
2014
Genuine Nissan Synthetic
2015
Genuine Nissan Synthetic
2016
Genuine Nissan Synthetic
2017
Genuine Nissan Synthetic
ROGUE
2010
Mobil1 Synthetic
2011
Mobil1 Synthetic
2012
Mobil1 Synthetic
2013
Mobil1 Synthetic
2014
Genuine Nissan Synthetic
2015
Genuine Nissan Synthetic
2016
Genuine Nissan Synthetic
2017
Genuine Nissan Synthetic
SENTRA
2010
Mobil1 Synthetic
2011
Mobil1 Synthetic
2012
Mobil1 Synthetic
2013
Genuine Nissan Synthetic
2014
Genuine Nissan Synthetic
2015
Genuine Nissan Synthetic
2016
Genuine Nissan Synthetic
2017
Genuine Nissan Synthetic
TITAN
2010
Mobil1 Synthetic
2011
Mobil1 Synthetic
2012
Mobil1 Synthetic
2013
Mobil1 Synthetic
2014
Mobil1 Synthetic
2015
Mobil1 Synthetic
2016
Mobil1 Synthetic
2017
Genuine Nissan Synthetic
VERSA NOTE
2010
Mobil1 Synthetic
2011
Mobil1 Synthetic
2012
Mobil1 Synthetic
2013
Mobil1 Synthetic
2014
Mobil1 Synthetic
2015
Mobil1 Synthetic
2016
Mobil1 Synthetic
2017
Mobil1 Synthetic
JUKE
2011
Mobil1 Synthetic
2012
Mobil1 Synthetic
2013
Mobil1 Synthetic
2014
Mobil1 Synthetic
2015
Genuine Nissan Synthetic
2016
Genuine Nissan Synthetic
2017
Genuine Nissan Synthetic
TITAN XD
2016
Mobil1 Synthetic
2017
Mobil1 Synthetic
MICRA
2015
Mobil1 Synthetic
2016
Mobil1 Synthetic
2017
Mobil1 Synthetic