The 4 Best Nissan Vehicles for Road Trips & Summer Camping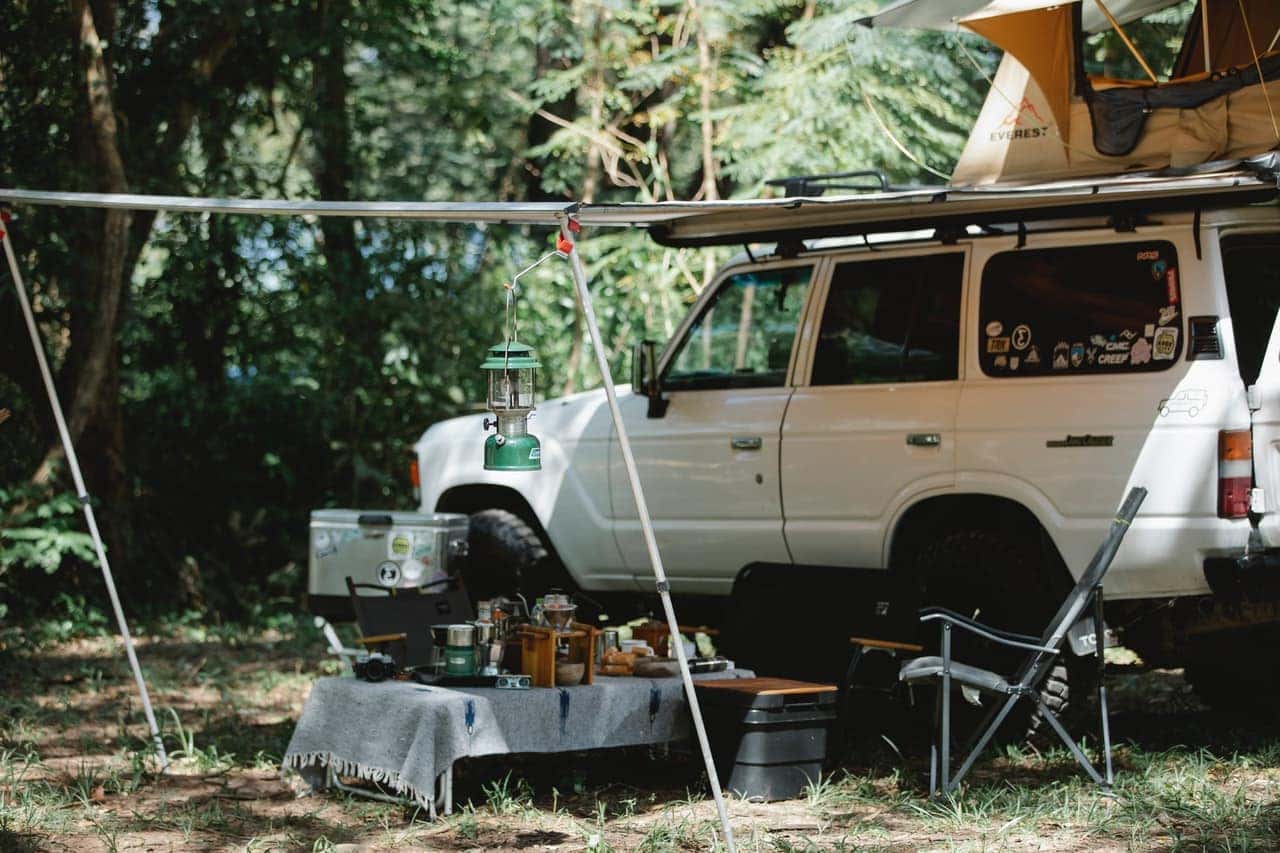 Summer is the best time for going on road trips. When the sun is shining, temperatures are high, the days are long, and we're always thinking about adventure and new experiences. And what better way to enjoy summer than with a Nissan car?
Nissan is a company you can trust when purchasing a car that is affordable, beautiful, and great for road trips. Here are some of the main Nissan car models you should consider for your next summer vacation.
Enjoy luxury and functionality with Nissan's flagship SUV, the Armada. Plus, you can bring in the entire family on your vacation with the Armada. It is built with a full-size, three-row design so you can comfortably seat eight passengers. If your group loves the outdoors, you can rest assured knowing that there's a lot of space to accommodate all of your camping gear.
The Nissan Armada comes equipped with a 5.6L V8 engine that delivers 400 horsepower and 413lb-ft of torque. So, no matter where you take it—even off the beaten track—you have a stable, serious staying power that satisfies.
The Nissan Armada can sustain the extra weight of equipment like bikes and kayaks. Its 3,855 kg towing capacity is ideal for all types of adventure enthusiasts.
Do you love camping, but you're not really after too much space? You'd appreciate the beauty of this crossover!
The Nissan Rogue is perfect for an individual, a couple, or a small group that needs a vehicle that can handle rough terrain. It was designed with a lot of wilderness-friendly features that will satisfy every explorer out there! You can expect advanced technology and engineering, including power steering, speed sensing, electronic traction control, four-wheel drive, and four-wheel disc brakes with ABS.
Add all of these features into a solid 2.5L engine and you are ready for a journey away from the highway!
Another great Nissan vehicle to consider is the Pathfinder. It is also a three-row vehicle and it has become a bestseller because of the power under the hood and the spacious comfort inside the car. The roomy interiors will comfortably seat eight people, so you will enjoy a fun road trip with your friends and family in this car.
When it comes to power, the Pathfinder has a 3.5L V6 engine with a hefty 284 horsepower and 259lb-ft of torque. You can definitely rely on this ride, even on the most challenging surfaces.
Finally, the Nissan Murano is also a good vehicle for a memorable camping trip. It delivers the same reliable performance and comfort with its 3.5L V6 engine. It also features an all-wheel drive, which means you can still enjoy its power even when driving through pavements, gravel, or dirt roads.
The Murano also ensures that safety will be maintained while on the road. It has collision warnings, lane-keeping assistance, and an automatic emergency braking system.
Get Ready for Your Summer Trip with Village Nissan
No matter what type of vehicle you are looking for, you can always count on Nissan. These are, of course, just a few of the many options available to you.
Village Nissan has an entire lineup of Nissan vehicles to choose from that can give you a choice for comfort, safety, and power. Visit our showroom today in Unionville, ON or check for availability online!