3 Reasons You Will Love the 2022 Nissan Rogue Sport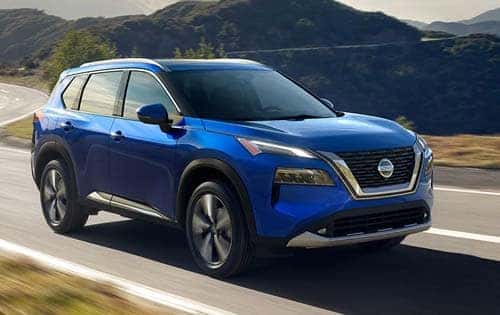 Crossovers are one of the most favoured vehicle types on the market, and it's no surprise. Compact crossovers are ideal for light navigation; they have great fuel efficiency, but they still come with the coveted features found in SUVs.
If you're looking for a vehicle with these amazing features, you shouldn't miss the beauty of the 2022 Nissan Rogue Sport. It is a great pick if you want a family car with a smooth drive, competitive pricing, large cargo space, and maximum fuel efficiency.
Learn more about the reasons to love the 2022 Nissan Rogue Sport when you continue reading.
1. The Nissan Rogue Sport Comes with Satisfying MPG Numbers
One of the biggest reasons why car buyers pick compact crossovers is because of the fuel efficiency. Compact crossovers are known for having fuel economy numbers that are on par with sedans. This means that you can drive a crossover for a longer distance than a sedan.
With the 2022 Nissan Rogue Sport, you get even more amazing fuel economy numbers. You get to have an impressive 25 city MPG and a long 32 MPG for the highway as well. This is much better than average, and it is one of the reasons why the 2022 Rogue Sport offers better fuel efficiency than its competitors.
Aside from that, the 2022 Nissan Rogue Sport comes with a 2-litre, 4-cylinder engine with an output capacity of 141 HP and 147 lb-ft of torque. It also has a continuously variable transmission gearbox that adds to its fuel efficiency.
Drivers can get the vehicle in a front-wheel drive, or they can choose the all-wheel-drive version if it's what they prefer.
2. The Nissan Rogue Sport Is Equipped with the Best Safety Features
If you love to feel safe when you drive, the 2022 Nissan Rogue Sport is a great pick. This is because the vehicle is equipped with all the necessary safety features to keep you and your passengers in a safe position.
The vehicle comes with a blind-spot monitor, emergency brakes, and rear cross-traffic alert as the standard. In addition to these, you can also get the eight-airbag, along with one-touch power windows, power locks, power mirrors, and keyless ignition. When you upgrade to higher trains, you can also enjoy adaptive cruise control, lane departure warning, and lane-keeping assistance.
With the above features, you can feel confident that you and your family can explore the road without being at any risk.
3. The Nissan Rogue Sport Comes with Advanced Technology Enhancements
If you want a vehicle that has all the advanced technology you need, you'll find this in the 2022 Nissan Rogue Sport.
When you purchase the vehicle, you can expect to have a great set of audio and navigation features. The vehicle is equipped with the NissanConnect Services and a 7-inch touchscreen infotainment system that comes with the Apple CarPlay and Android Auto compatibility. This means that you can connect an iPhone or other Android devices. Its stereo system has a six-speaker setup, but if you want better audio, you can upgrade it to an eight-speaker system.
Final Thoughts
The 2022 Nissan Rogue Sport is one of the best compact crossovers you can get. It is a great pick if you want a vehicle that comes with amazing fuel efficiency, advanced technology, and an affordable price tag. The vehicle offers a smooth drive, spacious cabin, and long cargo space, making it the perfect family car.
Shop at Village Nissan and get access to the latest Nissan models in Unionville, ON. Explore our site for the new and used Nissan vehicles, parts and accessories, and financing options. Visit our showroom or message us for more information.