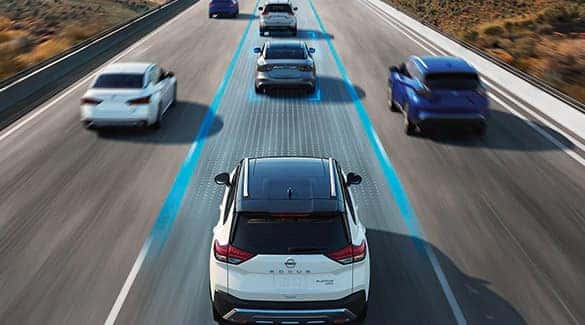 ProPILOT Assist™ with Navi-link
ProPILOT Assist™ with Navi-link ensures Rogue always has your back. Using sensors, road data and GPS info, Rogue's driver enhancing technology helps you stay on top of your drive, no matter what the road throws at you. It better navigates upcoming off-ramps, changing speed limits and stop-and-go-traffic, all while keeping you stay centred in your lane.
2021 Rogue – ✔ Available
2021 CR-V – ✗ Not available
2021 RAV4 – ✗ Not available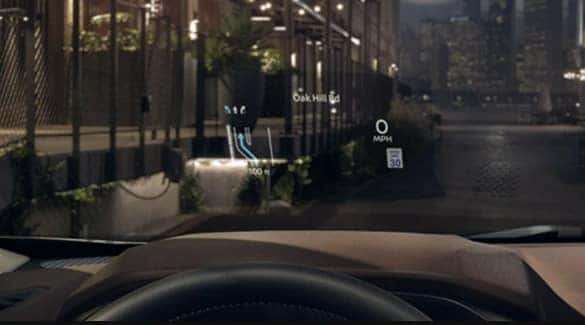 Heads-Up Display
See the information you need – like speed, navigation and more – without the need to look away from the road ahead of you. Rogue's largest-in-class, customizable heads-up-display puts it head and shoulders above RAV4 and CR-V.
2021 Rogue – ✔ Available
2021 CR-V – ✗ Not available
2021 RAV4 – ✗ Not available